Ofra + NM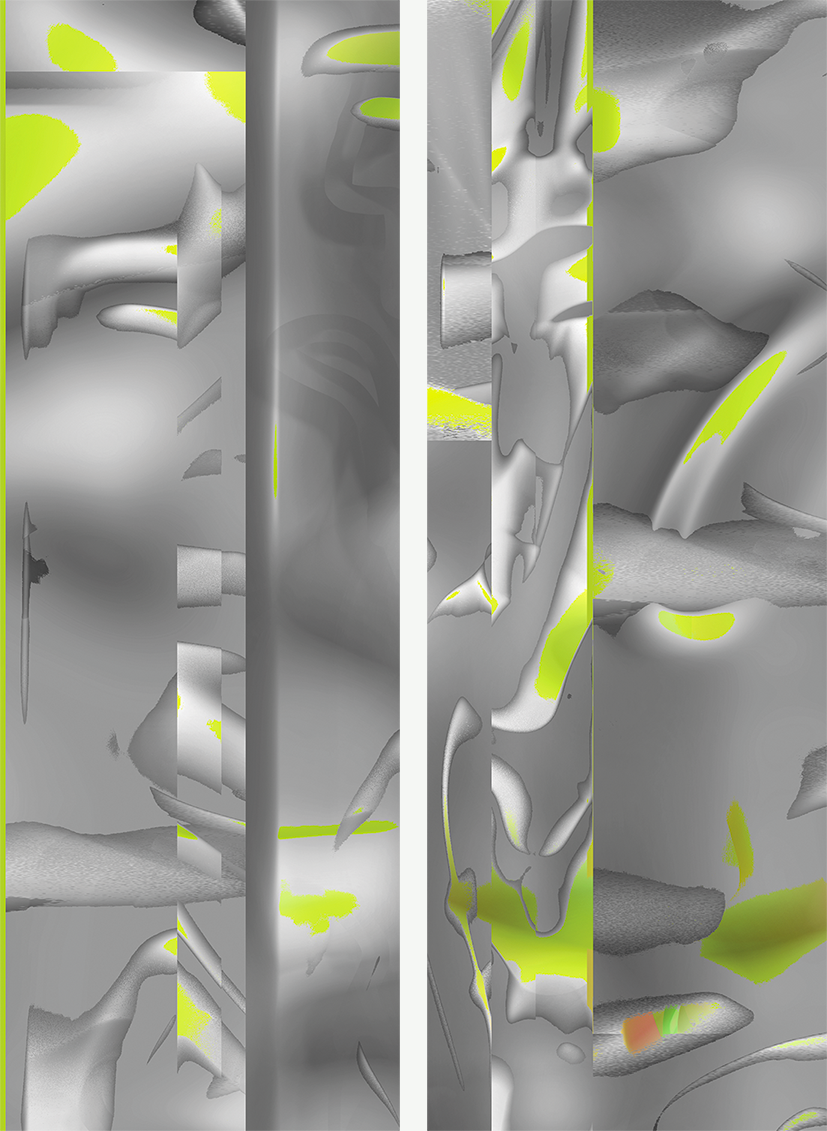 duologue
For the first Duotape mix series we asked Ofra, co-founder of Rotterdam-based online radiostation Operator, music curator and DJ, to team up with one of her favourite visual artists: NM, the moniker for Nicole Martens' art, design, teaching and DJ practice. Rooted in the Rotterdam and Amsterdam progressive music and art community, Ofra and Nicole have always admired each other's inspirational DJ endeavours. Over the years, as kindred spirits in music, they also connected over art and in friendship.
Ofra: We met through DJ'ing around ten years ago. Our past dj collectives Strange Boutique (Femke Dekker + Nicole Martens) and Hollywood and Vine (Elke Verschoor + Ofra Beenen) had often been part of the same line up. There was a sense of mutual respect and understanding, in hindsight this was right before the start of the fourth-wave of feminism.
 Our parallel careers have been quite intertwined since then. Nicole is the one who designed the visual identity of Operator, for example.
When Duotoon asked me for this mixtape and who I wanted to work with, the answer was simple. Besides from Nicole being the beautiful person she is, what I like so much about her work are the shapes and colours she uses. Somehow I always seem to get drawn into it. There's a certain warmth that attracts me, but at times it can feel almost alienating and odd. To see these contradictions in one piece makes it so intriguing.
NM: Music has been an intrinsic part of my design and art practice. Visual work has always been part of DJ endeavours; extending and elevating the DJ set. Getting to know Ofra as a DJ in the early days I was at awe of her DJ skills; she always had such bold selections. But moreover, I was impressed by her independent, strong position in a male-dominated DJ scene. She is one of those female examples that has inspired many women to follow an unimagined path and realize their potential. 
Both unknowing of this mutual respect, this is where we connect and understand each other's work. Ofra chooses her own path and remains close to her own authenticity. She dares to explore as do I. This is what attracts me in people, and how I value both art and music. I have no interest in repeating or confirming, impersonal concepts. Originality exists in independent approaches regardless of public opinion. I aim to contribute with what I do or am involved with. A similar mindset is an essential condition for collaboration.
The concept of coupling music and visual artists as a response to the pandemic distress and the inherent uncertain present and perspectives spoke of unity, strength and resilience. The genuine intention of creating a meaningful, uplifting and constructive project that supports its founder and the community in an unapologetic way, focussing on artistic creation with uncompromising quality resonated with both our spirits and was, still is, very inspiring.
On a Fall night Nicole and I came together, talking about the times, love, music and art. We had a conversation to come to a mutual understanding of concepts, feelings, vibe, what do we want to tell and show, and in what way does this project offer potential for the experiment, self-development. We were talking about life, emotions and nature, basically.
NM: What attracts me in Ofra is her warm and good energy, her strength and kindness. We both have a strong attention to detail and quality, both in music and the visual. We have a certain taste and authentic selection in which we share a similar preference: the odd, the weird, wave, psychedelics, nuance and rawness. As intuitive energies we both think in compositions, we experiment with and within genres and we love to walk the intersection of the light and the dark, we embrace emotions with a growing wisdom.
Ofra made a beautiful, melancholic yet warm and sensual mixtape true to her intentions and feelings. The composition of her selection takes me to an atmosphere/ambiance that is melancholic and also home. It distantly re-connects me to a community of kindred spirits that I miss dearly, and it resonates with a personal development. Made in the Fall, it translates as a transition tape. Like nature, we shed old leaves, retreat, nurture and restore in Winter, only to grow exuberantly again in Spring. Intuitively I channeled this feeling into the artwork.
When I received the 'Mining For Heart' tape, I immersed myself in a sequence of listening sessions. In the first session I intuitively channeled the feeling on the digital canvas by drawing with the fitting color and brush, each song a new selection, a new layer. The second listen I started to blend the layers and kept on editing in the next -intermitted- sessions, until an artwork emerged that translated Ofra's mixtape.
Ofra: I like to buy a lot of records, scour the outskirts of the internet and discover many talented and exciting artists through my work as a music programmer and DJ. I'm blessed; I'm always introduced to such amazing new (and old) talent. I would like to strongly emphasize my appreciation for, and acknowledge the creators of the music that you hear in my mix. Thanks to some labels that I admire new releases and also re-issues have gotten my attention. Like STROOM for example, which I think is an amazing label. The mix would not be the same without them.
Just like how I curate music for a venue or the station, giving them stage, I curated artists/music that I love. But not only that; to underscore the emotion of the music and to guide the listeners in their fantasies I added snippets of tracks and snippets of movie scenes. Mixing it all together, it became so much more personal. I tried to create my own little world. Experimenting like this, playing around, I had such a good experience. Making the mix was truly like receiving a tiny little present.
When I was asked to make this mix for Duotoon I immediately knew I wanted to make a listening tape instead of a club mix. Mainly because it was back in Fall, which is my favourite season, and I thought about how it syncs so well with the sound that strikes and touches me most. It's a golden combination. For me, Fall is like a warm, melancholic blanket. A bit sad, but beautiful. Besides this wave of melancholia, it evokes a certain sensuality. But, it could also just be the perfect soundtrack for a hot summer night. Moist. I consider it as a tape to be listened to in the evening, when the sun is setting, but not yet fully set. Like a midsummer night's dream. Enjoy!
'Mining For Heart' tracklist:

1. The Wake – Here Comes Everybody
2. Spark O Gavron – Mona
3. Hessel Veldman – Bte
4. Satin Wall – Dans Les Profondeurs
5. Aquatic Ambiance
6. Betonkust – Like a Dream she Came and Went
7. Anna Domino – Everyday, I Don't
8. My Bloody Valentine – Instrumental B
9. Drowning Pool – Black Baghdad
10. Automelodi – GNO5
11. This Mortal Coil – The Last Ray
12. Saskia – You left Your Soul Behind
13. Toontje Lager – Vroeg Of Laat
Beautiful music snippets by This Mortal Coil, Corey Hart / Eurasian Eyes, a scene from the movie Before Sunrise and an all American 80s commercial, MEMOREX.
Shop
Details about the work
Print type: Art print on Plain Thin paper
Dimensions: 21 x 60 cm
Edition: 25 duo prints, pick your two favourite prints (while stocks last)
Comes with a cassette tape with the full recording of Ofra's 'Mining For Heart' mix split onto both sides.
Delivery: The artwork can be shipped to an address of your choice or can be picked up at Rokin 75, 1012 KL, Amsterdam, The Netherlands.
€85,00