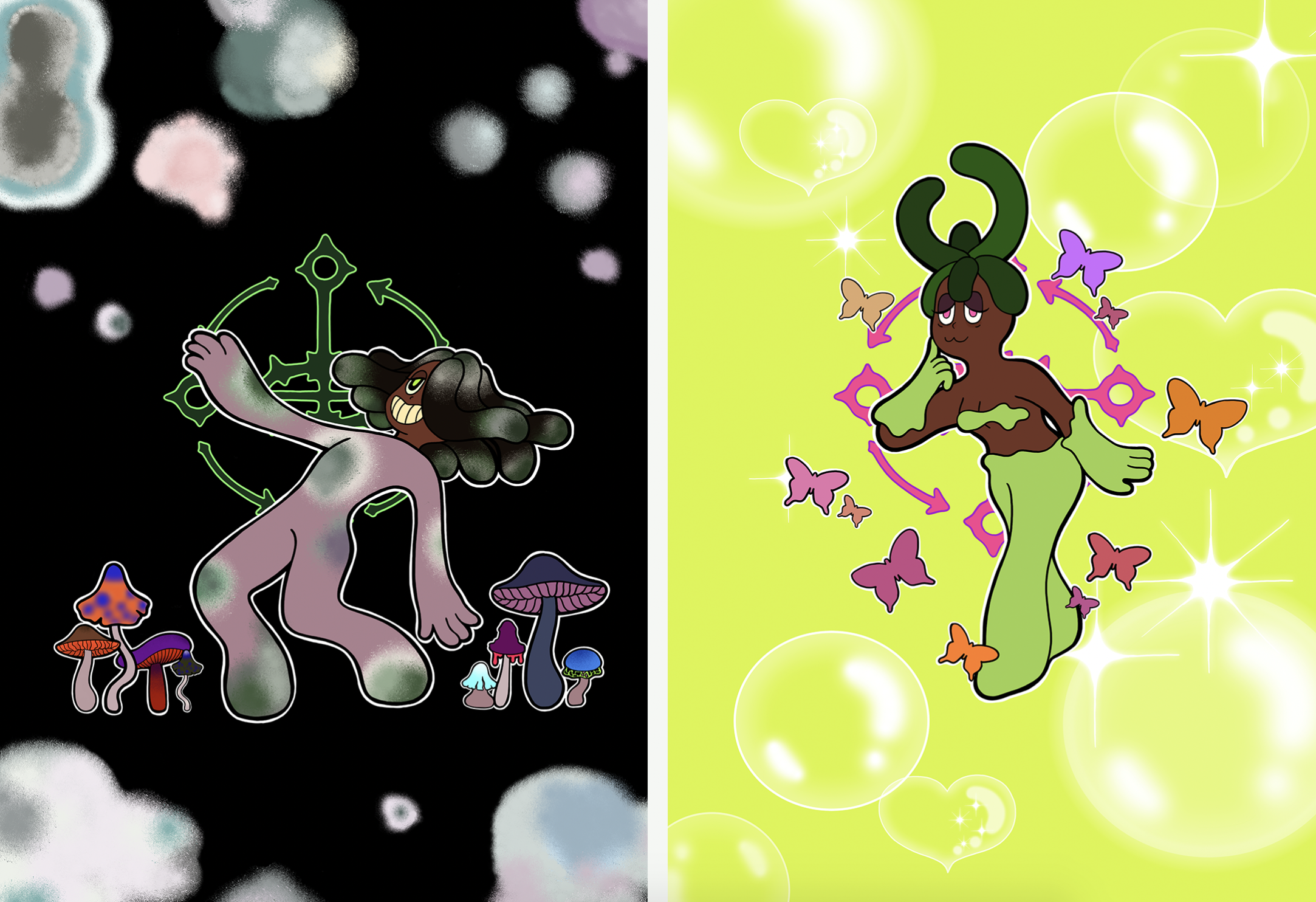 LYZZA + Aisha Madu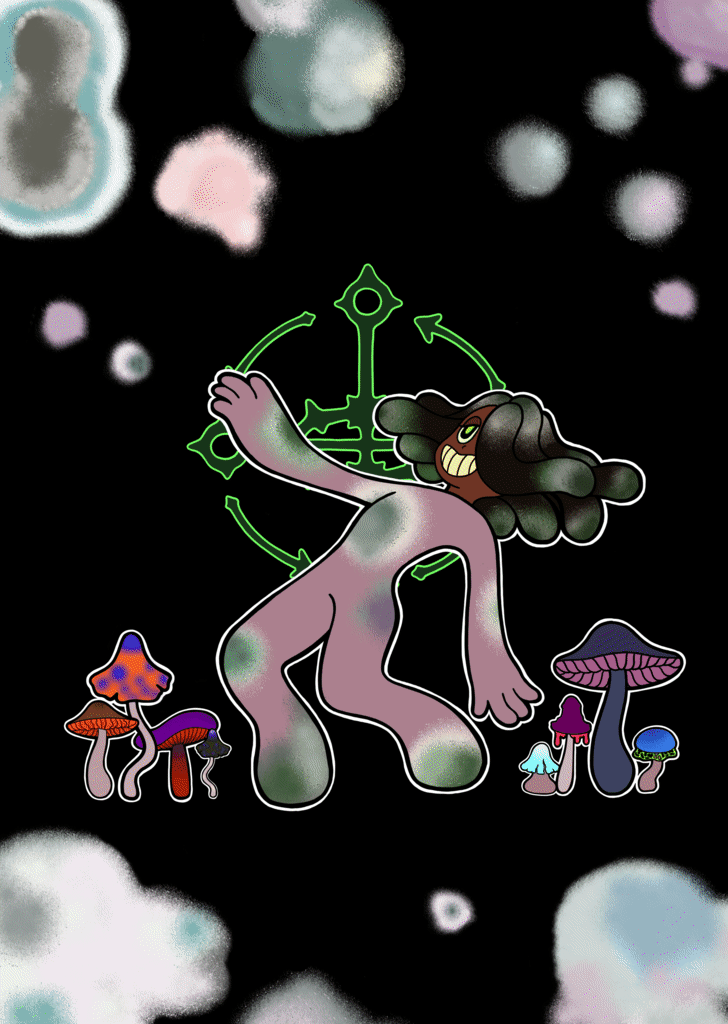 duologue
LYZZA + Aisha Madu's collaboration came to life organically, growing out of a conversation between the artists. Switching between two modes of being, sometimes hopeful about the future, often frustrated and overwhelmed by the chaos all around. Those conflicting feelings of hope and frustration were like two connected opposites, like Yin/Yang or Winter/Summer. The result: two tracks and two characters with their own vibe: BLOOM/ROT.
Aisha Madu: Music often inspires my work and I've done music videos before, but I never had the chance to be part of the concept of the music itself. LYZZA's music has this powerful energy that attracts me, it seems to me like she doesn't compromise and knows exactly what she's doing. Her music is bold and powerful, energetic, like a call to action. Seeing a young black woman doing her own thing and being so successful with it makes me super happy. That energy made me want to do a collaboration with her one day.
That's how BLOOM and ROT were born. When we had the concept, things kinda flowed naturally. We both felt that there should be strong characters. Characters that we would want to identify with. We worked online mostly, making a moodboard together, me sketching from there, LYZZA sketching her music.
I wanted the visuals to have the same powerful aesthetic of trading cards, with bold shapes and recognisable symbols. I spent most of my time creating the characters, there were many different iterations before I decided on the final look. I wanted the design to come alive, and for BLOOM and ROT be as powerful as the music itself.
LYZZA: Ever since I first saw Aisha's work it's pretty much been on my mind. I remember her doing a series on black hair and I completely fell in love with it.
When DUOTOON reached out to me about this project I immediately knew who I wanted to work with. Aisha and I both being black women in the industry gave us a lot of common ground to work with; I like the topics that Aisha tends to discuss within her work and I felt like she would be the only visual artist I could collaborate with and it would make sense as I feel we both like to look up the not so obvious topics/emotions within our work. Aisha's work is energetic, representative and there's more behind what meets the eye. I appreciate how every single thing Aisha creates has been thought about.
One of my least favourite things about music is that its one of the only art forms that doesn't have any visual representation! This is something I struggle with a lot because I always tend to want to create whole worlds inside my music. When this opportunity arose I was super excited to finally be able to make music with someone that could essentially create their own world within visual form; and for us to walk the line together.
BLOOM/ROT
Shop
BLOOM/ROT comes in a double package. As a lenticulair print, a printing technique with which one sees a different image depending on the angle from which one looks at the printed matter. By changing that angle, the images seem to merge. And a double sided print, so you can choose which one you make visible. Including a download code for the music.
Details lenticulair print
Dimensions: ± 21 x 30 cm
Edition: 50 prints, signed and numbered by the artist
[pictures coming soon]
Details double sided print
Dimensions: ± 30 x 42 cm
Edition: 50 prints, signed and numbered by the artist
€75,00