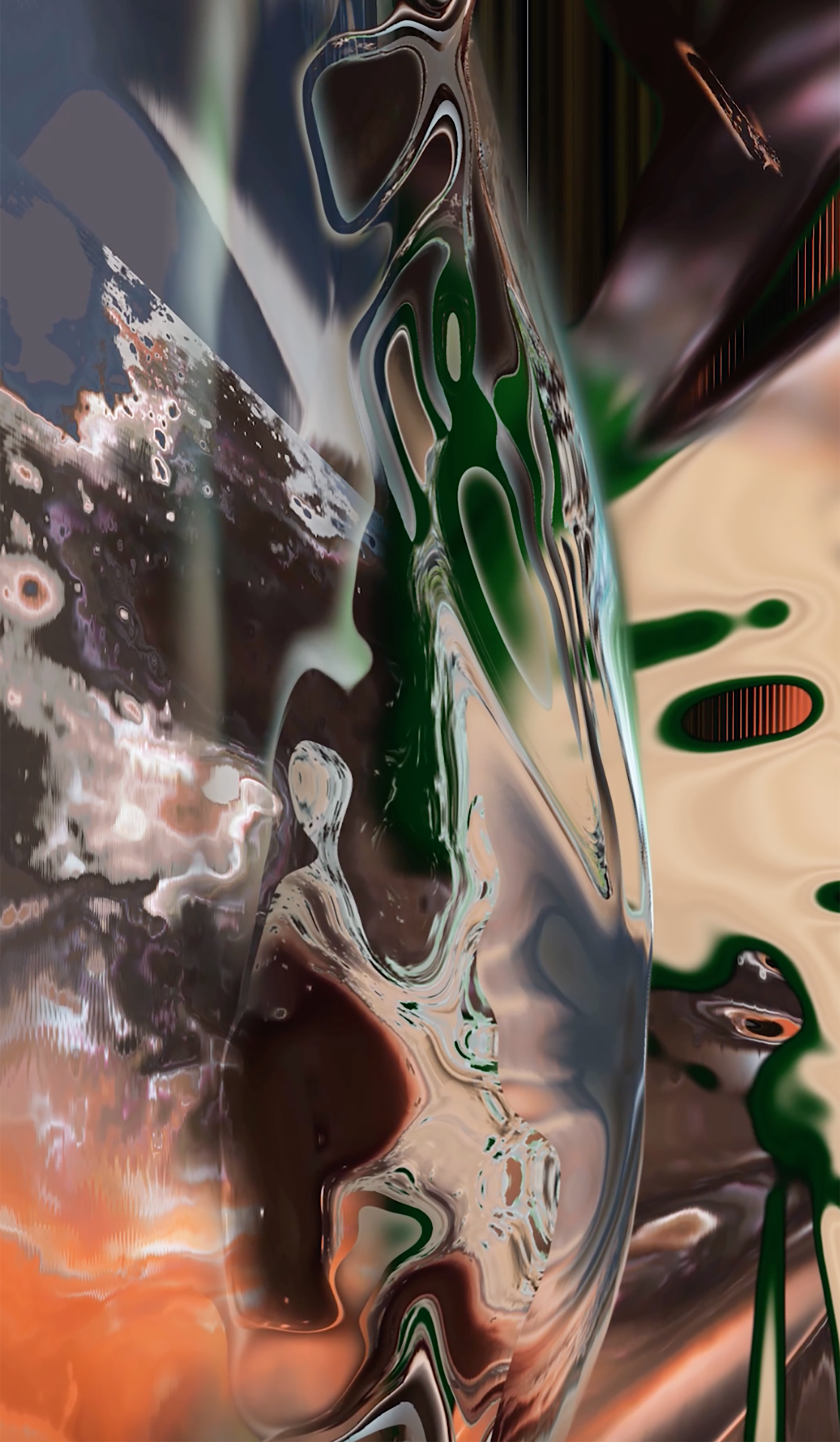 Albert van Abbe + Chris Kore


duologue
Albert and Chris met at Club ∄ in Kyiv for an audio-visual project Albert was doing there in 2020 and have been in contact ever since. Their goal happens to be the exact same; to present innovative and artistic projects that speak to multiple senses simultaneously as a gesamtkunstwerk. One where each medium blends into the other, perhaps, like a fluid alternate reality. Therefore they were happy to be collaborating for the first time and present their project called Spatial Déjà Vu.

Chris: I was following Albert on IG before we met IRL because of his unique and special multidisciplinary approach to sound engineering and production. I am very much amazed and interested in the variety of different mediums he can combine in his practice. Also, his sound mesmerises me with its deepness, dreamy melancholic vibe and evokes some personal emotional attachment to his music.
Albert: What attracts me in Chris's work is that it's ethereal yet digital. The work feels spiritual but virtual at the same time which I think it's interesting and inspiring.  
I guess we can say our work is similar since the images and sounds get you in a certain headspace, they both enhance a sense of collectivity through sound and visuals. The differences are that both media are communicated through a different human sense using yes and ears (frequencies on the same spectrum though). The way Duotoon is setup is a perfect tool for us both to have started our collaboration because it focuses on hybrid A/V projects. 
Chris: The collaboration started with Albert sending me a library of sound works and having a few long conversations about those. I picked a track that resonated with me most and started to work on the visual part. I collected an image dataset from my personal archives, online images and scanned photos of places and spaces evoked by this soundtrack and which emotionally connect with it. Then I trained an AI algorithm on this dataset as an imagery input for the visual work.
Albert: Chris visualised my 5:27 min track into a 350cm long still artwork, the sound is visualised through moving (and still) images.
The video work consists of endless moving and fading layers of generated spatial imagery that are layered on top of each other.
Chris:  Albert's track 'Spatial Déjà Vu' immediately brought me to unusual yet nostalgic feelings of something very familiar but what had never happened to me in a physical reality. To the sense of space that might have existed in my past dreams or imagination. Maybe I will still visit this place in the future. I've got a mysterious spatial déjà vu feeling through the music which I've never experienced before.
Albert: The way Duotoon is setup is a perfect tool for us both to have started our collaboration because it focuses on hybrid A/V projects. I think as audiovisual artists we are always thinking how to visualise sounds or design audio for (moving) images. Since we are both working in the field for a long time I think collaboration like we did feels very natural.
I think Chris's work visualises very well the way music uses time as a medium to present itself. The visuals look like stretched sounds which the soundtrack also focuses on. My ambient music works sometimes feel like time slowed down as well, or at least it plays with the perception of time as an entity.
Shop